Stay Gorges du Verdon: no need to drive
You want to discover the most beautiful sites of the Gorges du Verdon ? No need to drive
Take advantage of this multi-activity stay in half-board. Hiking, electric bike, canoeing and canyoning: you will discover each day one of the most beautiful sites of the Verdon through an activity of easy to moderate sport level!
This stay exists in a very easy version (hiking and gastronomy) and in a sport version (Adventure Canoeing). In the evening, we all meet at the gîte for a good dinner! You will stay in our cottage in a mountain village ( see more photos by clicking on photos hereunder).
Book online or contact us using the "chat" (bottom right of your screen). You can also leave your contact information on the chat and we will contact you.
Check here the most frequently asked questions
Day by day
Experience the Gorges du Verdon without a car. The order of activities is subject to change. You will receive the details of the meeting points in your itinerary before your departure. 
DAY 1 – ARRIVAL
You arrive at the gite, drop your luggage. You can take advantage of this time to visit the surroundings and get your bearings in this natural landscape.
DAY 2 – Vultures hike
Walk in the heart of the Gorges du Verdon to observe the Vultures,
Supervision: accompanied by a state certified guide
Duration: Half day
Difficulty: Moderate
DAY 3 – CANYONING or WATER HIKING
Equipped with wetsuits and helmets provided, evolve in a wild canyon by walking, jumping and swimming.
Supervision: Accompanied by a state certified guide.
Duration: Half day
Difficulty: Moderate (canyoning) or Easy (water trekking)
DAY 4 – Electric bike on the panoramic road
The legendary road of the crests follows the impressive cliffs of the Grand Canyon du Verdon.
A 23 km ride in autonomy on a panoramic road with little traffic even in high season.
Duration: About two and a half hours
Difficulty: Easy, possible stop for a drink on a panoramic terrace
DAY 5 – Free time for swimming or additional activities
After 3 days of activity, this day will allow you to rest, swim and enjoy the beautiful scenery around the lodge.
For those who don't mind, we can recommend several activities, either supervised or on your own.
DAY 6 – Legendary White-Martel Trail
Discover the Grand Canyon by walking one of the most beautiful trails of the Gorges du Verdon. A shuttle will bring you to the starting point.
Supervision: Activity in autonomy.
Duration: full day
Difficulty: Very easy
DAY 7 – DEPARTURE
It is already the end of the adventure!  The departure will take place after the breakfast in the morning. You can take advantage of this last day to have a last swim in the lake of Sainte Croix or to take some souvenirs in Moustiers-Sainte-Marie. 
Price includes
Frequently asked questions
Place an option
Duration: 7 days
Difficulty : Moderate, from 10 years old. Also available in a more sportive version
Do you have a question? A precision on the dates of stay, the children, the level of sport... contact us immediately or in two hours.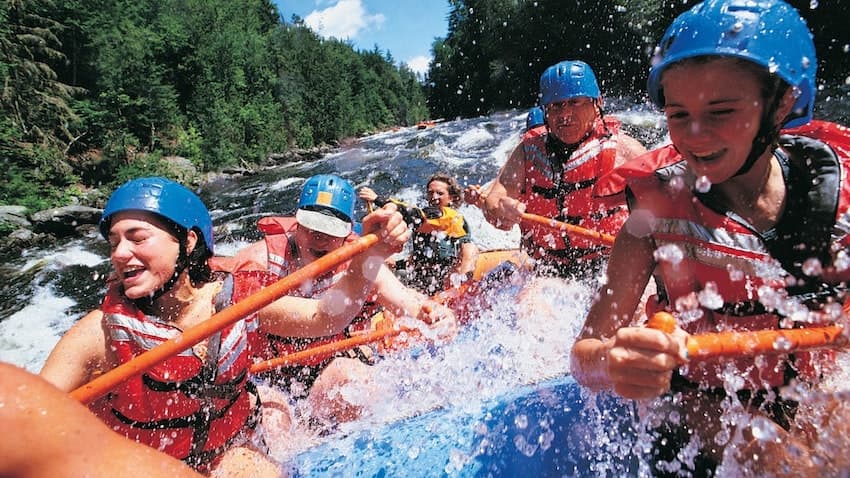 Rafting, aquatic trekking, canoeing: vary the activities on the water to go down the Gorges du Verdon in a preserved natural setting and a friendly atmosphere!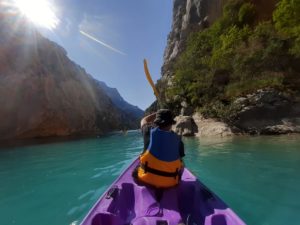 Discover the Gorges du Verdon in Canoe and Packraft in an exceptional natural setting and a family atmosphere!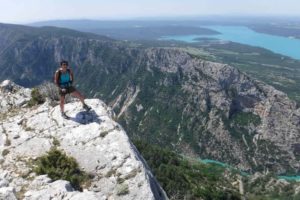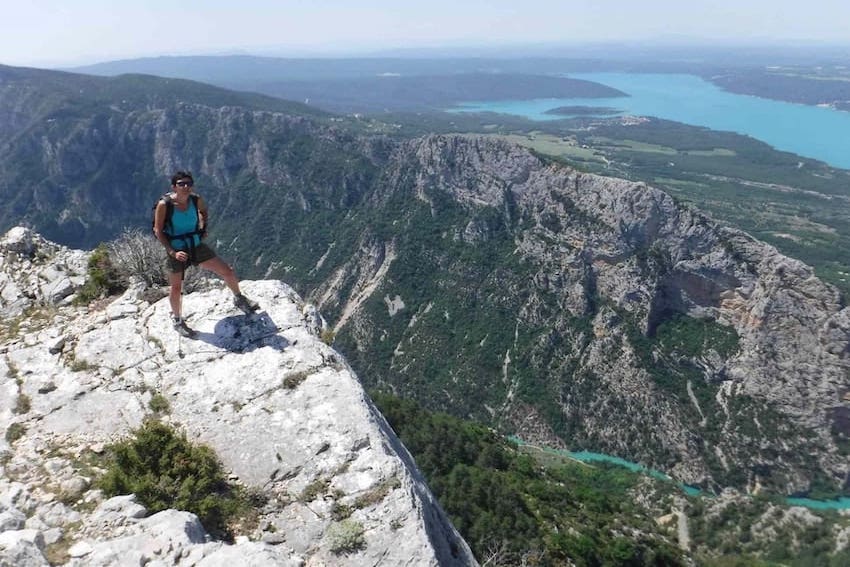 Walk through almost the entire Gorges du Verdon with its incredible emerald green color