Team building in Provence in the Verdon Gorges



What activities for a Team Building? How to organize a business seminar or team building in the Gorges du Verdon?
Do you want to motivate your teams? Want to link? Decompartmentalize services? Generate motivation? Why not choose the Gorges du Verdon? A stay of 3 days two nights or 4 days three nights can get you out of the handlebars and build a link within your teams.
We have built for you several programs for successful and motivating corporate conferences. Here are some examples in pictures: let's go back together on the ingredients of a successful Team Building with Verdon Voyages.
Team building: Team orientation races in the lakes and canyons of Verdon
Our orientation races are built around the best recipes to create group dynamics and cohesion. Of course, rafting, canoeing, hiking, adventure courses are part of our know-how. However, the skills in the spotlight are not – far from it – the sporting qualities. The team will have to be creative, invent collaborative modes, solicit all energies. Indeed, cultural challenges will also be offered alternating with outdoor activities. We will, therefore, alternate cultural activities, activities involving the creativity of participants, and outdoor activities. Each talent will be able to express itself in small teams formed for the orienteering race.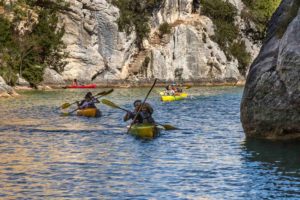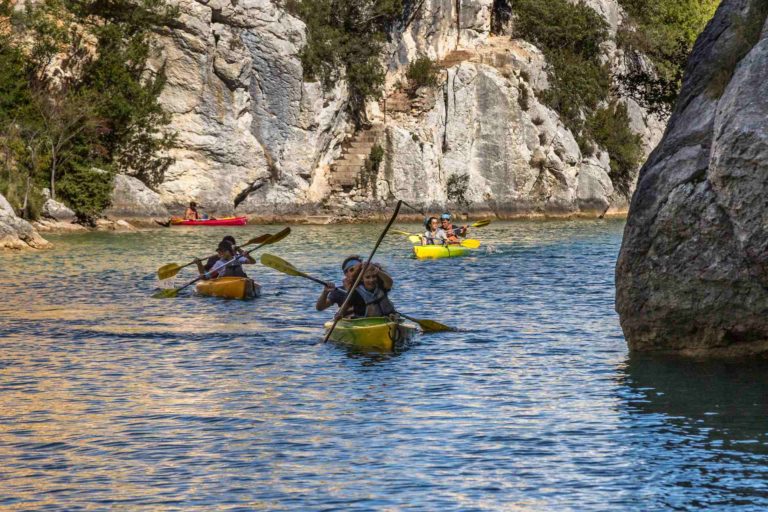 Team Building and outdoor activities to develop team spirit
Grandiose landscapes, verticality, canyons with turquoise water: everything contributes to make gorges du Verdon an ideal place for an unforgettable Team Building. We organize programs for groups of 10 to 200 people. Our expertise? Help you develop a team spirit. For this, we will create "teams" in which you have identified "team leaders." The weight of the group will therefore never be felt throughout the seminar.
Outdoor activities to get out of the frame
We will bring out innovative behaviors, challenges, and take the participants back. Changing the setting to change your look is the basis of the activities we offer. Rafting , canoeing , team orientation are the ingredients of a successful business seminar, but not only!
The seminar is also the time to discover new talents. For example, artistic talents, qualities of animators, coaches. For example, how to create a positive dynamic around a challenge? Identifying the strengths and potential of each is the starting point for any HR strategy. The seminar is a pleasant moment where we find ourselves in another context. But it is also more: take the bet that you will discover unsuspected resources among some of your employees.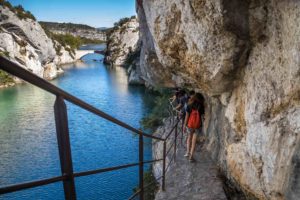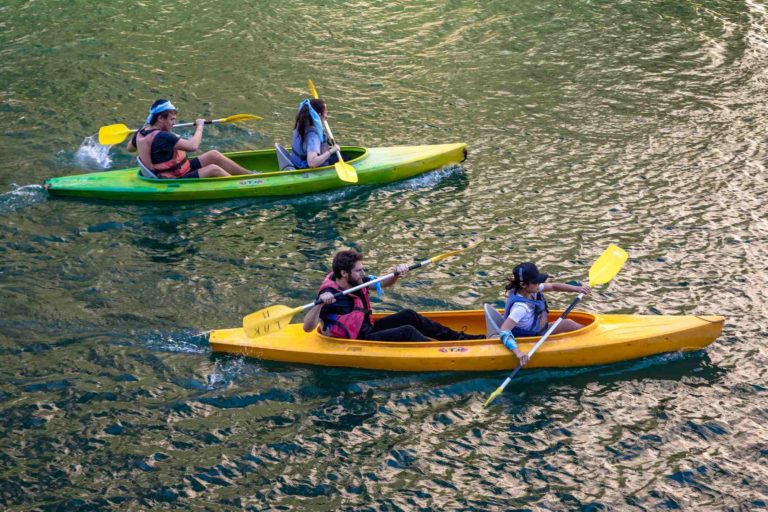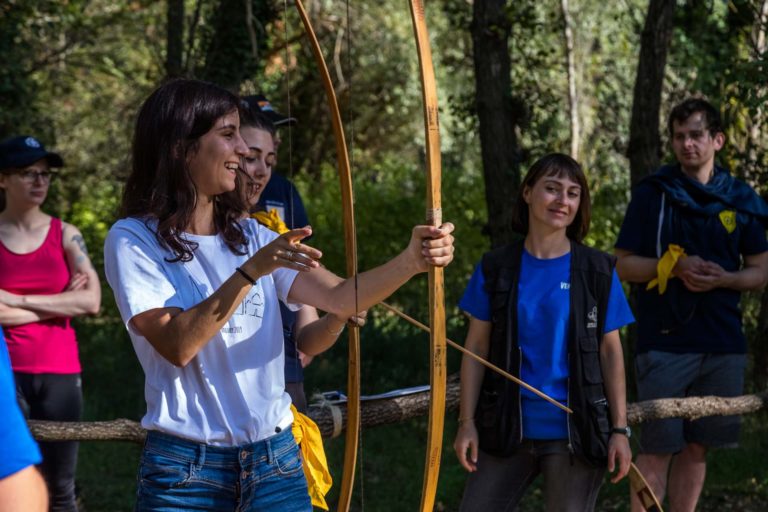 Our corporate seminar evenings
Buffet, dance and open bar will be offered in exceptional or unusual places. Our evenings include activities such as team games, shows to create oneself, cooking recipes, choreographies … Different techniques will be mobilized to make your evening a highlight of the business seminar. In addition, the awards presentations are also scripted for the enhancement of the participants.
The preparation of the seminar is essential. That's why upstream work with HRD, with the communications department or with the management team allows us to compose a program adapted to each company. For this, we identify with you the themes of your seminar and we set common goals. For example, create an entrepreneurial spirit that transcends the boundaries between each service.
An international culture at the heart of our seminar programs



Our own teams are fluent in four European languages ​​and we are rolling out all our Team Building programs in English and French.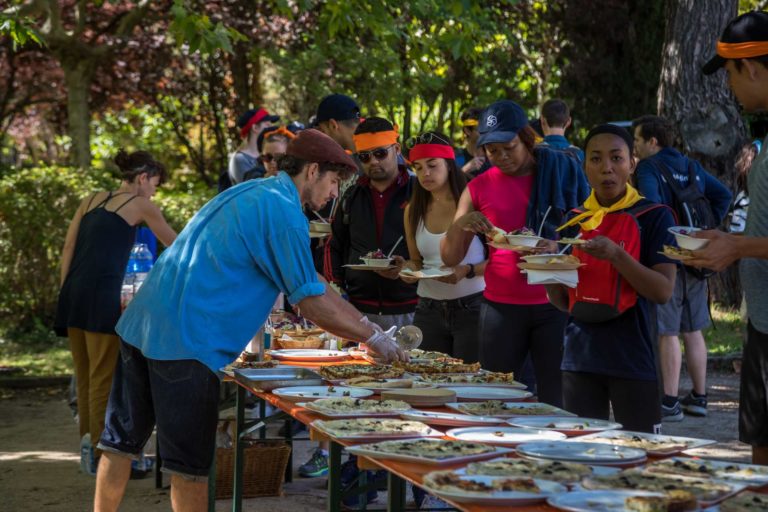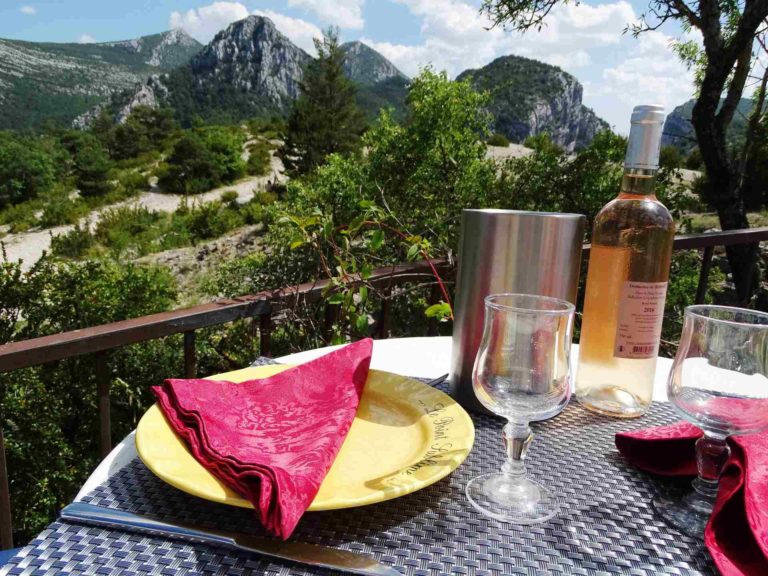 A business congress where local gastronomy is in the spotlight
The lunches, picnics and dinners are composed of local products, fresh and local products.
We are far from the industrial food offered by the major hotel chains. Provençal stew, Verdon trout, Sheep yogurt with lavender honey … We will have you travel not only in the landscapes. Indeed, culinary change based on organic and authentic products will be on the program. For vegetarians, we offer real meals. Without being pure gastronomic stays, our seminars are not distinguished by the quality of the products offered.
Team Building and Seminar in Provence: How to reach the Gorges du Verdon?
Where are the Gorges du Verdon?
The gorges du Verdon are between Var and Alpes de Haute-Provence. Indeed, the Natural Park of Verdon is very vast and the gorges themselves are nearly 100 km long.
Our seminars are located 1h30 from Aix en Provence TGV station, Marseille Provence airport or Nice Côte d'Azur airport.
We organize our programs from the airport of Marseille-Provence, the Nice airport or the train station of Aix en Provence . In addition, we take care of all transfers by bus or minibus. You will reach the Gorges du Verdon in 90 minutes.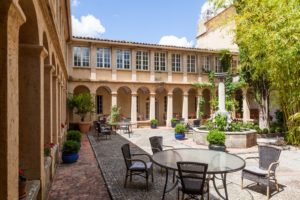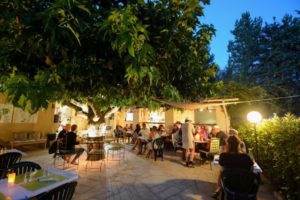 Seminar and team building accommodation: your base camp in the Verdon Gorge
Nature accommodation for your seminar
We offer several types of accommodation depending on the size of the group and your goals. In the Verdon, forget the hotels Mercure, Novotel or the traditional Club Med: we offer quality accommodation in sumptuous sites:
Monastery in nature

: our formula Monastery is one of the most requested.

The monastery can accommodate up to 50 people and is located in an idyllic setting.

Double or single room.

It is also an ideal starting point for orienteering, canoeing and canyoning.
Camping chalets ****

: another exotic formula with quality services.

Evenings by the pool and the activities offered by the lake will make your stay a haven of escape.

No need to fly 4 hours to reach a paradise setting.

We prove it to you, photos in support.

For groups up to 200 people.

Double or single room with two to three bedrooms per chalet.

The castle at the lake

: located on the edge of Lake St. Croix, this site welcomes groups up to 100 people on a principle of shared rooms.

It has a restaurant and seminar rooms for coaching activities or plenary meetings.

This castle will be privatized the time of stay.

Dinners can be taken in the patio or even on wonderful beaches that we will join on foot.
And the seminar rooms?
Again, forget the boring and standardized rooms you know by heart. We offer original formulas adapted to work in groups or subgroups. Once there, the places of work can easily be reached on foot from the accommodation. If you are more "classic", we have a conference center with a capacity of 400 places a few hundred meters from one of our 4-star campsites.
In conclusion, let us discover places you can not imagine and your Team Building stay will have more strength!
What budget for my business seminar in Provence?
Our budgets include accommodation, catering and outdoor activities. We offer packages from 150 euros per person per day.
To call us and ask for a proposal it's here  : we will listen to you with a unique and original proposal tailored to your business.